About us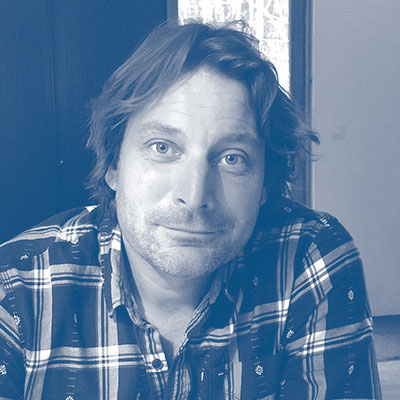 Together with my wife Sandra, we moved to France in our early twenties. It's fair to say we knew France pretty well before relocating to this beautiful country.
I enjoyed many a happy holiday here as a child visiting France with my parents, as well as having spent time whilst at both primary school and college in my younger days. Therefore I am well integrated into French life and understand how things work...
I had a business in Holland for a few years, but even from the age of 16 I dreamt of working in France. So in reality it was not a difficult decision, to be honest. However, we waited until we were in our mid-20s to gain some more experience before making the move.
One of our key strengths is the fact that we are respected within our community and are able to speak no fewer than four languages (English, French, Dutch and German). We have the business mentality of the Dutch combined with a confident, hands-on spirit.
Outside of work, I like to take an excursion in my four wheel drive into the mountains together with the kids or with friends. Four wheel driving and camping in areas which are largely undiscovered, peaceful and secluded, is a real passion of mine.
But back to work... and importantly we pride ourselves on the quality of our service to clients at all times.
We always work with local artisans that are qualified, registered and insured. My wife Sandra works in the office dealing with the emails and phone calls and also schedules the cleaning ladies and the rental changeovers.
We have Adrien, our pool technician with more than 15 years' experience and who has all the knowledge and expertise that someone in his position needs.
Bertrand is responsible for the ground works and is also multi-functional in his ability to perform other tasks... Bertrand will take on any odd jobs and is also happy to lend an extra pair of hands during the high season.
As for myself, I manage and oversee all the properties and ensure that all the work is carried out, whether it is a maintenance job, a renovation project or additional repair work. I work together with my colleague Romain Cheyrou, estate agent to manage the sale and transactions of houses and other properties. We're proud to say that with Jansen Property you can buy, maintain and sell your property!
Having the chance in life to own a second home is great... and even better if it is in a nice and sunny country. However, having a property does bring other issues and that is where we like to step in.
The part I like the most is to solve people's problems, which means our clients can simply focus on their holiday and enjoy this precious time with family or friends. My goal is to enable people to enjoy their (sometimes very little) time here and create a 'wow effect' for when they arrive. It's the first impression that counts, after all!
All this is based on trust (of course) which makes me very proud.
After all, it does not happen often that you give the keys of your holiday home to a stranger... so trust is extremely important, as is being confident that the person looking after your property is experienced, understands well the local area and prides themselves on doing a first class job.
We love doing what we do and hope we can help you to enjoy the time that you spend here.