Whatever your pool maintenance needs are – we can help
Created: Friday, 07 June 2019
Written by Mark Jansen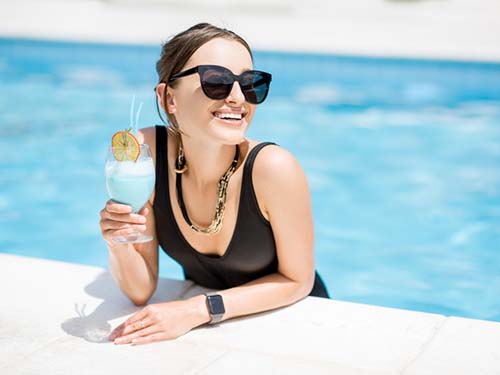 Whatever your pool maintenance needs are – we can help
Summer is here and it's the time to enjoy relaxing by your swimming pool with family and friends.
Maybe you have a pool at your home or you have a gite which you rent out during the holiday season. In either case, you will know that keeping a pool clean and fresh involves time and maintenance throughout the summer and beyond.
We understand that! Jansen Property has been looking after pools in our beautiful region in South West France for almost 20 years. There are probably very few pool problems that Mark has not successfully tackled.... As one of our clients Alan says, "When it comes to pool maintenance nobody should ask any questions. Mark Jansen has all the answers." Thank you Alan!
One of our recent clients has managed their own pool for 16 years and has now decided to contract with us – we are grateful for their confidence and we promise to deliver a great service.
However, we know that everyone has a budget, whether they have a large pool or a small one. That's why we have put together various options – ranging from an Entry Level product to an All-Inclusive – to suit every type of customer.
What's the deal?
The basic package – we call it "Pack Eco" – will provide you with cover from June 1st until September 30th. Every 2 weeks, a technician will visit to perform pool maintenance. They will control and adjust the level and condition of the pool water, undertaking cleaning if necessary.
In addition to "Pack Eco", we have four other options: "Pack Eco Plus", "Pack Eco Complet", "Pack Serenity" and "Pack Serenity Plus." The two Serenity options include weekly visits to your home.
With each of these options, should a problem occur, a client receives priority treatment and a rapid response. And that's a guarantee!
To discover more, click on the Messenger link and type "pools" to discover our full range of services.
At Jansen Property Services we make it our business to ensure you can enjoy your second home, carefree. Whether you are looking to buy, undertake a renovation or construction project, rent out your second home or need some help with pool or garden maintenance, we're the only number you'll need to call. Alternatively visit our office by appointment in Villeréal near the Gendarmerie in the building of our partner, Immobilier Sud Périgord (at the old petrol station).
Boulevard de Plaisance
47210 Villereal
+ 33 (0) 6 32 29 83 74
This email address is being protected from spambots. You need JavaScript enabled to view it.