Is your property in France ready for winter?
Created: Thursday, 03 October 2019
Written by Mark Jansen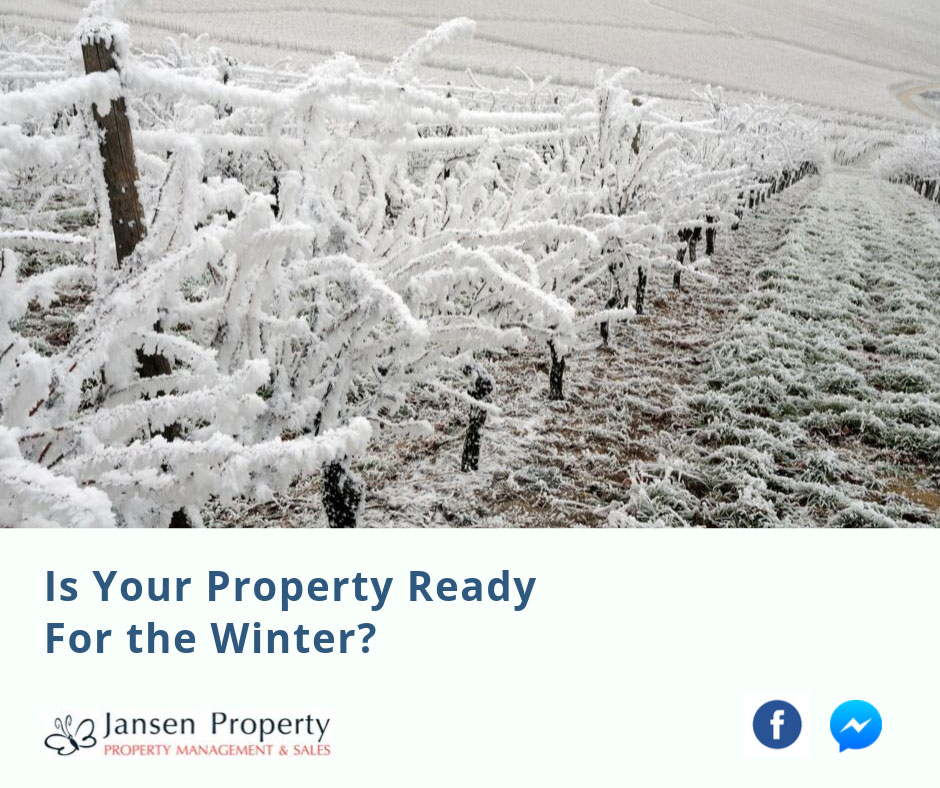 Freezing temperatures can lead to burst pipes, damage to equipment and if you have not made the necessary precautions, insurance companies may not pay out to cover the cost of repairs.
That is why we recommend the following:-
Check all windows, doors, shutters and locks to ensure the property is secure
Close the main water drain and all outside taps
Check the heating system
Set the thermostats to anti-freeze
There are of course many other things you should consider before locking up one final time before you leave.
Jansen Property offers two winter packages to give property owners peace of mind over the colder months:
One-off Property Winterisation service to close-up your property before the winter, including checking everything is in order
Annual Property Management service. This includes a regular monthly call, ensuring that any problems are dealt with quickly should they occur. We also provide a monthly inspection report with photographs.
Please get in touch and we will be delighted to provide more information about either option.
At Jansen Property Services we make it our business to ensure you can enjoy your second home, carefree. Whether you are looking to buy, undertake a renovation or construction project, rent out your second home or need some help with pool or garden maintenance, we're the only number you'll need to call. Alternatively visit our office by appointment in Villeréal near the Gendarmerie in the building of our partner, Immobilier Sud Périgord (at the old petrol station).
Boulevard de Plaisance
47210 Villereal
+ 33 (0) 6 32 29 83 74
This email address is being protected from spambots. You need JavaScript enabled to view it.