Whatever your property needs are in France, we can help
Created: Tuesday, 03 December 2019
Written by Mark Jansen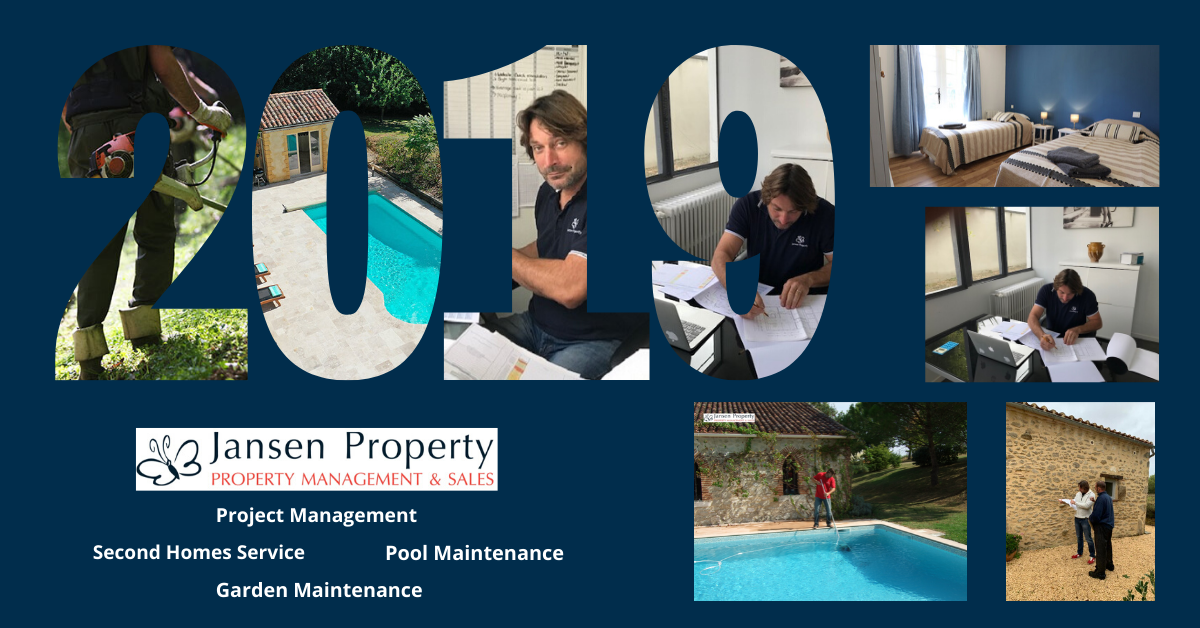 These include the full refurbishment of a house that has its very own bar, which looks amazing!
Also, in the spring we completed the renovation and updating of a three-bedroom property in Monpazier that is now let as a gite, all delivered from start-to-finish in 3 months.
Recently we have taken on another project of a house that had been left empty for many years and which we started on last month. It promises to be an exciting challenge.
However 2019 has not only been about plaster, paint, repairing guttering, electrics, heating systems and more; it's been about people.
This autumn I was delighted to welcome a new colleague into our team. They provide a helping-hand to clients, giving practical support so that the clients can enjoy their lives in France whether they are on holiday or live here permanently.
But let us not forget the most important people: you, our loyal customers... I take great pride in what we do. This often requires a lot of coordination and communication, working with different artisans, architects, estate agents and other professionals to manage a project or a series of tasks.... Some very complex! All of us at Team Jansen are focused on delivering the best possible service and a great finished product.
May I finish by saying that I hope that 2019 has been kind to you and your families.
Wishing you a peaceful Christmas and a Happy New Year.
Mark.
At Jansen Property Services we make it our business to ensure you can enjoy your second home, carefree. Whether you are looking to buy, undertake a renovation or construction project, rent out your second home or need some help with pool or garden maintenance, we're the only number you'll need to call. Alternatively visit our office by appointment in Villeréal near the Gendarmerie in the building of our partner, Immobilier Sud Périgord (at the old petrol station).
Boulevard de Plaisance
47210 Villereal
+ 33 (0) 6 32 29 83 74
This email address is being protected from spambots. You need JavaScript enabled to view it.