New Year, new project in France?
Created: Wednesday, 15 January 2020
Written by Mark Jansen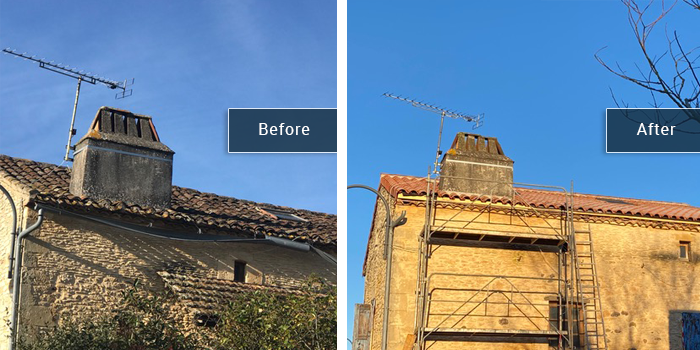 We have 20 years' experience of working with customers who own second homes in France and permanent residents with the simple objective: it's our job to make your lives easier and carefree. So if you are looking for someone to undertake garden maintenance, keep your pool looking pristine and clean, look no further. If you also are planning a renovation project or searching for a new property in the region, then we shall be delighted to assist.
We are proud of the work we do and when there is a problem fix it straight away. For example over the Christmas holidays, due to the heavy rain and poor weather a project needed urgent attention. My team of roofers worked on the structure to make it waterproof, working on Sundays and throughout the holiday period.
Whatever the project – large or small, complex or fairly straightforward – we always apply a conscientious and diligent approach.
If you have a new project for the New Year, please get in touch.
At Jansen Property Services we make it our business to ensure you can enjoy your second home, carefree. Whether you are looking to buy, undertake a renovation or construction project, rent out your second home or need some help with pool or garden maintenance, we're the only number you'll need to call. Alternatively visit our office by appointment in Villeréal near the Gendarmerie in the building of our partner, Immobilier Sud Périgord (at the old petrol station).
Boulevard de Plaisance
47210 Villereal
+ 33 (0) 6 32 29 83 74
This email address is being protected from spambots. You need JavaScript enabled to view it.