How to prepare your pool for the summer with a spring clean
Created: Monday, 24 February 2020
Written by Mark Jansen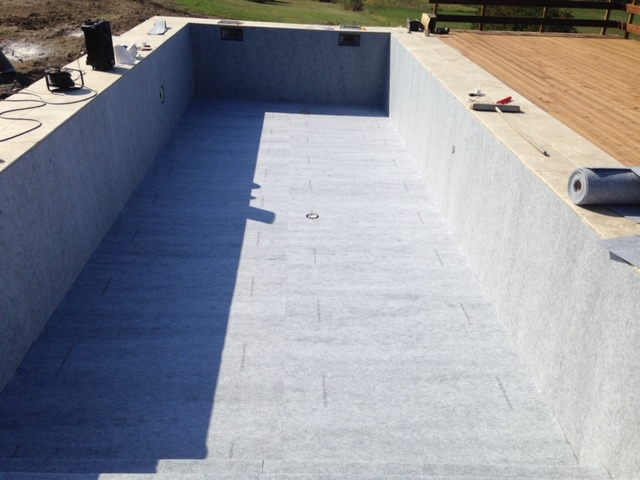 However it is possible that you will need to undertake more major pool renovation work, for example replacing a pool liner. You discover a huge crack and it's necessary to order a new liner. This often happens with a liner that has shown weaknesses earlier, and gives up during the winter due to differences in temperature. Ordering a new liner can take time as factories produce tailor made liners – meaning you may have to wait up to 5 or 6 weeks for delivery – and depends on the season.
It therefore makes sense to start doing these checks now. And perhaps you need a little help?
If you have a contract with us already – no problem! We know your situation and the state of the pool, so nasty surprises... However, if you don't have a contract now is the time to take action.
Jansen Property has nearly 20 years' experience in maintaining pools in the south west of France. We take real pride in making sure that every pool we look after is kept in tip-top condition, so that you and your guests can just relax and enjoy the pool in the sunshine.
Please contact us to find out more about our VIP annual maintenance contracts that will remove the stress and give you priority treatment should you need our services.
At Jansen Property Services we make it our business to ensure you can enjoy your second home, carefree. Whether you are looking to buy, undertake a renovation or construction project, rent out your second home or need some help with pool or garden maintenance, we're the only number you'll need to call. Alternatively visit our office by appointment in Villeréal near the Gendarmerie in the building of our partner, Immobilier Sud Périgord (at the old petrol station).
Boulevard de Plaisance
47210 Villereal
+ 33 (0) 6 32 29 83 74
This email address is being protected from spambots. You need JavaScript enabled to view it.