How to enjoy a stress-free pool this summer season
Created: Sunday, 27 January 2019
Written by Mark Jansen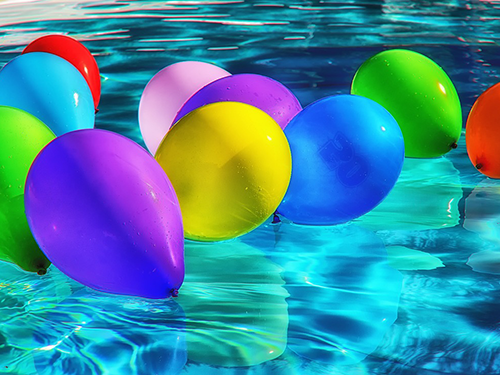 Happy New Year!
We hope that had a great festive season and are now looking forward to the hotter and sunnier days to come later this year.
A crystal clear, sparkly clean swimming pool is something we all want to have and enjoy – all year round. However, cleaning a pool is not always fun – and someone has to do it! Occasionally there may be problems; perhaps the pH levels are too high; the filters have become blocked or you discover the day before a guest arrives that you have a green pool….
Maybe you have recently bought your new French home and are frustrated in not being able to find a person who really understands how to properly look after a pool. Alternatively you simply want peace of mind that someone with the experience or expertise will solve the problem quickly and efficiently. If you have also owned a gite with a pool, these difficulties can be a real additional hassle you do not need when you are trying to run your business.
We understand this. Looking after a pool can be tricky at times; dealing with essential maintenance, repairs or ensuring that the swimming pool is cleaned regularly using the right tools and maintaining the correct mix of chemicals is not easy.
Jansen Property has nearly 20 years' experience in maintaining pools in the south west of France. We take real pride in making sure that every pool we look after is kept in tip-top condition, so that you and your guests can just relax and enjoy the pool in the sunshine.
In two decades there are few problems that we have not tackled… and with our fully qualified, insured staff team we will take away the hassle and maintain your pool throughout the season.
Please contact us to find out more about our VIP maintenance contracts that will remove the stress and give you priority treatment should you need our services.
For existing annual maintenance contract holders we have a special offer too: If you recommend a friend to us and they sign up for an annual maintenance pool contract, we will give you a free delivery of chemicals for your pool for a year; up to a maximum value of €350. This offer runs until 31 March 2019.
Simply let us know the name of your friend who is interested in our services. We will then contact them and if they sign up for a contract, we will give you a year's supply of all the chemicals your pool will need to keep it clean and fresh during 2019. Contact us to find out more.
As always, if you have any questions, queries or concerns – do not hesitate to get in touch.
Have a great 2019.
At Jansen Property Services we make it our business to ensure you can enjoy your second home, carefree. Whether you are looking to buy, undertake a renovation or construction project, rent out your second home or need some help with pool or garden maintenance, we're the only number you'll need to call. Alternatively visit our office by appointment in Villeréal near the Gendarmerie in the building of our partner, Immobilier Sud Périgord (at the old petrol station).
Boulevard de Plaisance
47210 Villereal
+ 33 (0) 6 32 29 83 74
This email address is being protected from spambots. You need JavaScript enabled to view it.