Welcome to Jansen Property Services
Welcome to Jansen Property Services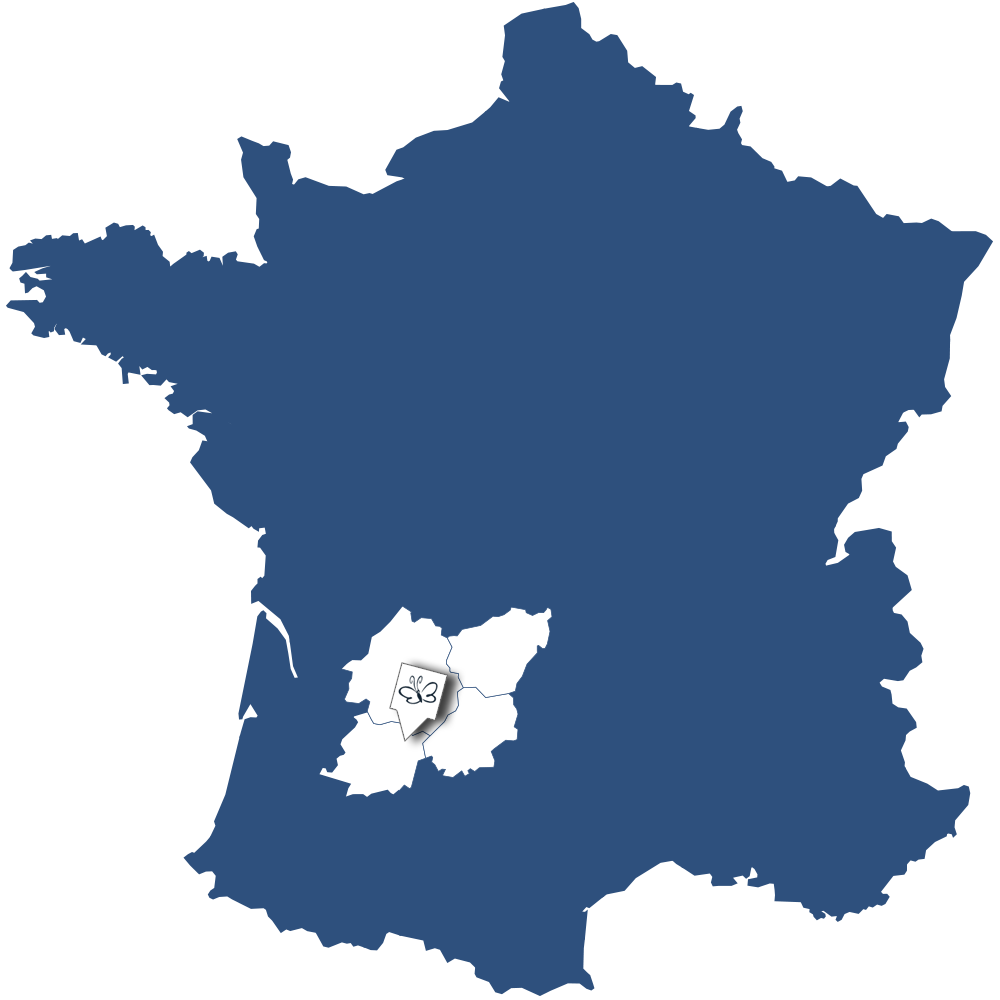 At Jansen Property Services we make it our business to ensure you can enjoy your second home, carefree. Whether you are looking to buy, undertake a renovation or construction project, rent out your second home or need some help with pool or garden maintenance, we're the only number you'll need to call.
Our contracts are completely transparent and tailored to your wishes. Please contact us to discuss what your needs are and how we can help you.
How can we help you
About us
Together with my wife Sandra, we moved to France in our early twenties. It's fair to say we knew France pretty well before relocating to this beautiful country.
I enjoyed many a happy holiday here as a child visiting France with my parents, as well as having spent time whilst at both primary school and college in my younger days. Therefore I am well integrated into French life and understand how things work...
I had a business in Holland for a few years, but even from the age of 16 I dreamt of working in France. So in reality it was not a difficult decision, to be honest. However, we waited until we were in our mid-20s to gain some more experience before making the move.
One of our key strengths is the fact that we are respected within our community and are able to speak no fewer than four languages (English, French, Dutch and German). We have the business mentality of the Dutch combined with a confident, hands-on spirit.
Outside of work, I like to take an excursion in my four wheel drive into the mountains together with the kids or with friends. Four wheel driving and camping in areas which are largely undiscovered, peaceful and secluded, is a real passion of mine.
But back to work... and importantly we pride ourselves on the quality of our service to clients at all times.
We always work with local artisans that are qualified, registered and insured. My wife Sandra works in the office dealing with the emails and phone calls and also schedules the cleaning ladies and the rental changeovers.
We have Adrien, our pool technician with more than 15 years' experience and who has all the knowledge and expertise that someone in his position needs.
Bertrand is responsible for the ground works and is also multi-functional in his ability to perform other tasks... Bertrand will take on any odd jobs and is also happy to lend an extra pair of hands during the high season.
As for myself, I manage and oversee all the properties and ensure that all the work is carried out, whether it is a maintenance job, a renovation project or additional repair work. I work together with my colleague Romain Cheyrou, estate agent to manage the sale and transactions of houses and other properties. We're proud to say that with Jansen Property you can buy, maintain and sell your property!
Having the chance in life to own a second home is great... and even better if it is in a nice and sunny country. However, having a property does bring other issues and that is where we like to step in.
The part I like the most is to solve people's problems, which means our clients can simply focus on their holiday and enjoy this precious time with family or friends. My goal is to enable people to enjoy their (sometimes very little) time here and create a 'wow effect' for when they arrive. It's the first impression that counts, after all!
All this is based on trust (of course) which makes me very proud.
After all, it does not happen often that you give the keys of your holiday home to a stranger... so trust is extremely important, as is being confident that the person looking after your property is experienced, understands well the local area and prides themselves on doing a first class job.
We love doing what we do and hope we can help you to enjoy the time that you spend here.
Contact information
Boulevard de Plaisance
47210 Villereal
+ 33 (0) 6 32 29 83 74
This email address is being protected from spambots. You need JavaScript enabled to view it.
Our projects
Here you will find a small overview of the project works that Jansen Property has carried out or managed over the years.
It is a small selection of what we do and are able to do, so please contact us if the job you had in mind is not listed.
Welcome at Jansen Entretien!

As from the 1st of January 2014 Indeeppiscines has stopped her activities.
Feel free to look on our website and discover what we can do for you!
Bienvenue chez Jansen Entretien!

Depuis le 1e Janvier 2014 Indeeppiscines a arrêter ces activités.
Regarder sur notre site et découvrez ce que on peut faire pour vous!
Welkom bij Jansen Entretien!

Vanaf 1 Januari 2014 is Indeeppiscines getopt met haar activiteiten.
Kijk gerust verder op deze website en ontdek wat wij voor u kunnen betekenen!
New projects
Warning: No images in specified directory. Please check the directoy!

Debug: specified directory - https://jansenproperty.com/images/lesormes
New pool for Chalet les Ormes
Chalets Les Ormes is a holiday park in Lot et Garonne, just south of the Dordogne, with over 30 rental units and it is a true paradise.
The owners wanted to offer their guests an even better service and decided to build a new and larger pool.
Discussions between Jansen Entretien and Jan and Rianne began at the end of 2010. In early 2012 we began the construction of the new pool and work is progressing well.
Jan and Rianne are not present all winter, but are kept fully informed by us via telephone and email, including pictures sent via email. Early decisions can easily be revised as necessary. For example, our clients ordered a light blue liner, but after we laid grey slabs around the terrace, we advised them to consider a light grey liner. The result is beautiful.
Our professionalism and neat workmanship is most appreciated by Jan and Rianne. Completion of the pool is scheduled for 27th April.
Warning: No images in specified directory. Please check the directoy!

Debug: specified directory - https://jansenproperty.com/images/Binnenplaats
Refreshment of courtyard
Creation of an entrance with gate and pillars, fencing and hedges of a fine property in the Lot et Garonne.
A nice olive tree built as a monument in the courtyard and refreshment of the gravel....True property maintenance
Warning: No images in specified directory. Please check the directoy!

Debug: specified directory - https://jansenproperty.com/images/drainage
Drainage around the house

After a well organized renovation of the house, the converted cellar had problems of dampness during winter. A simple drainage with digger, 100 mm drainage pipe and pebbles did the job.
Warning: No images in specified directory. Please check the directoy!

Debug: specified directory - https://jansenproperty.com/images/septic
New septic tank
If you make an extension to the house that contains more bedrooms, this means that the septic system needs to me adjusted/replaced. Being abroad, our customer left this task to us. We organized the building permission, all the needed quotes and managed the project during that time and now we do the whole property maintenance.
Warning: No images in specified directory. Please check the directoy!

Debug: specified directory - https://jansenproperty.com/images/Somville
New pool construction

The Somville's had decided at the end of 2011 year that they wanted to have a pool built to match their new property. They choose to let Jansen Entretien Manage the project.
Despite the bizarre winter we have had the construction went perfect. They are enjoying their new pool at the moment with a beautiful terrace with natural stone  'Travertin' slabs. A parking has been created and a stone wall around the tree to plant the lavenders in.



Warning: No images in specified directory. Please check the directoy!

Debug: specified directory - https://jansenproperty.com/images/palmer

New Garage.
After having their new house finnished the costumors wanted to have a garage in the same style. Living abroad they made a wise decision; by hyering Jansen Entretien they saved a lot of time and money and stress was taken away!
Jansen Entretien managed the project from paper work till the sasifying result. During the construction the costumor was kept informed by good communication and received pictures of every stage.
Like always the unexpected 'surprices' occur during a project of this size. Jansen Entretien has always been able to solve them to complete satisfaction.
Pool Construction
If you're dreaming about a pool, but you're afraid your dream will turn into a nightmare because of regulations, permits and decisions regarding pumps, rest assured that we can take care of everything for you. We help you with all the paperwork and advise you on technical specifications like pumps and filters. We can even take the whole construction management out of your hands and keep you updated on all the progress.
We advise you on:
Optimal positioning of pool, with respect to house, garden and wind
The finish of your pool and terrace
Security in accordance to French rules and regulations
Covering your pool
Most suitable filter and pump for your pool
Required permits
We take care of all activities regarding the building and construction of your pool.
Obtaining all the required permits
Ordering and supplying all materials
Communication during project is always in your own language
We are proud to work with a renowned pool builder. Together we realized several projects. Please have a look at our portfolio for inspiration and reference.